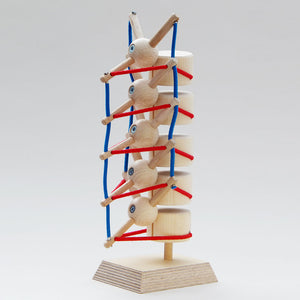 Tensegrity model of the spine
€24500

€245,00
Tax included.
---
---
With this design object, you can not only present the principle of tensegrity to your patients, but also very nicely explore how individual vertebrae behave during movement in the tensegralen construct of our spine.

The model is 30 cm high and an extraordinary sculpture on her desk. A beautiful eye-catcher made of local woods. Each model is individually fair and handmade in Germany.

It was developed to represent the relationships and movement possibilities of the spine and its parts from the perspective of Tensegrity. To recognize, understand and work with the problems in the structure of a spine.
Video: here